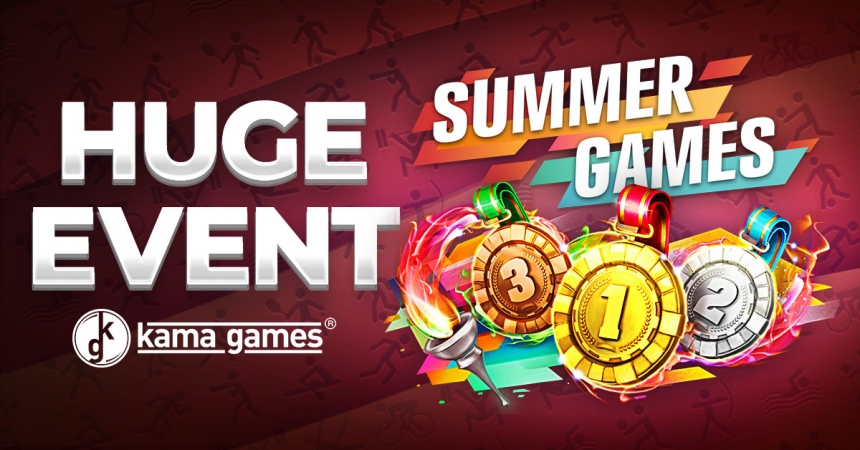 In honour of captivating worldwide sporting events, KamaGames is proud to announce our latest in-game event, Summer Games.
In a similar fashion to sporting events that enthrall millions across the globe, KamaGames' Summer Games will host a variety of engaging activities. KamaGames has striven to create an experience that equals their enduring excitement. Thus, players will not only get the opportunity to win games and collect valuable rewards but also take part in a special weekly tournament - fighting it out to win a unique cup and x2 rewards. To add even more thrills to Summer Games, players can avail of a customised sale with valuable offers on chips, gold coins and lottery tickets.
As a company, KamaGames is dedicated to celebrating globally significant events and interests by giving them a strong in-game presence. In particular, we've kept a consistent focus on popular sports given the notable crossover between these enthusiasts and our player base. During these times KamaGames' players will notice a wealth of in-game activities, sales, themed decorations and gifts.