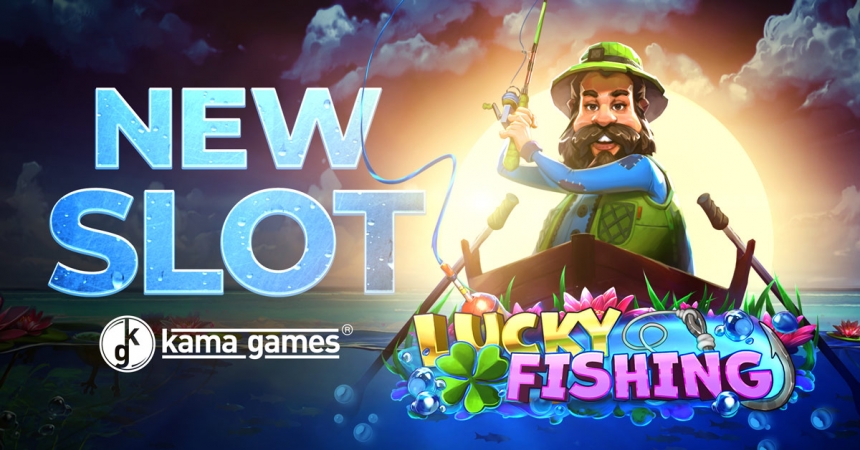 KamaGames is pleased to expand our Slots portfolio with the addition of Lucky Fishing!
As players settle into the maritime world of Lucky Fishing they'll have the chance to throw their line and hook themselves a huge win.
A key feature of our latest slot is the bold new payout mechanic, Cluster Pay! With this new feature, players can collect a payout if a specific amount of identical symbols appear adjacent on the reels. Cluster Pay is a popular feature in real-money slot games and yet, is rarely seen in social casinos. At KamaGames we pride ourselves on our efforts to introduce rewarding new features to our games. Thus, we've launched this feature to continuously re-engage and reward our player base. Given the positive response to previous innovative moves by our company, we're confident that Cluster Pay will be well received.
Beyond Cluster Pay, Lucky Fishing hosts seven reels, each holding a total of 5 symbols. Of course, players will recognise the ever-popular WILD symbols which provide even more chances for big wins. What's more, players also have the chance to claim up to 25 Free Spins throughout the course of the game. Lucky Fishing became available to our VIP 3+ level players in previous days but as of now, is open to the entirety of our Slots community.