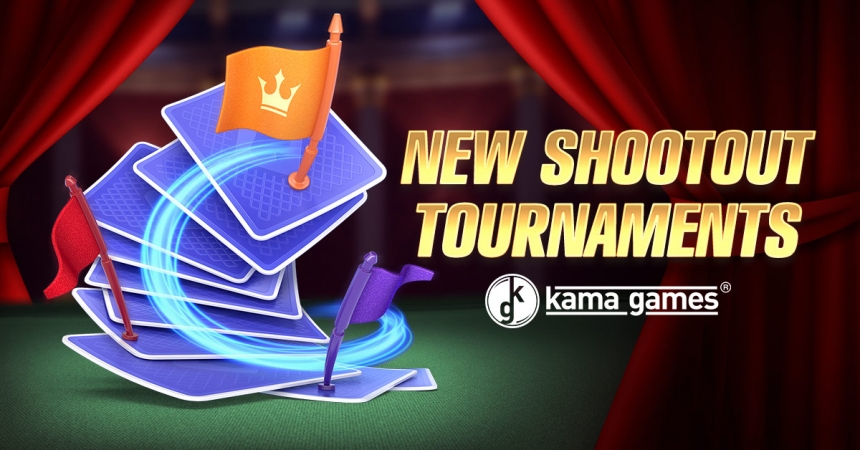 KamaGames is proud to announce the rejuvenation of one of our most popular mechanics, Shootout Tournaments!
As of today, Shootout Tournaments will still host three rounds. However, each new round will hold a varying number of players. For instance, there will be nine players in the first round, five players in the second and only three players in the third. These changes are aimed at making this reinvented tournament more engaging and dynamic for players.
The design of the game has also been updated to achieve an increasingly modern look and feel. To attract more high-ranking players to the tournament, KamaGames has increased the buy-in to 250k. Of course, a higher buy-in means even more lucrative rewards for the player who dares to win. What's more, for an additional payment, players can bypass the first round of the tournament, moving directly to round two or even three, if they wish to do so.
Previously, players were required to reach level 15 in the game before they could enter Shootout Tournaments. Thanks to this latest renewal the popular tournament is now available to the entire KamaGames community. Given this recent update, along with others, KamaGames has ensured our online poker offering is the richest on the market in terms of the number of tournaments, features and mechanics. Shootout Tournaments are one of the most popular in real-world casinos and KamaGames is proud to offer a modernised version of this to our gaming community.