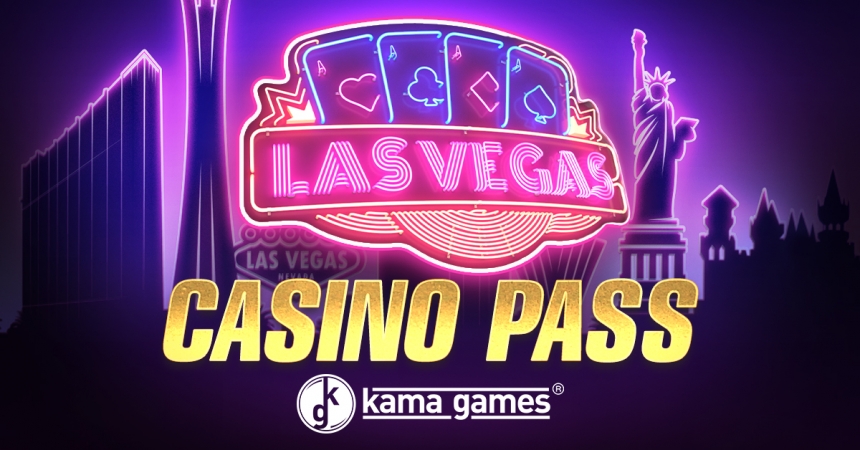 KamaGames is proud to announce the very first season of Casino Pass!
Casino Pass is a clever variation of the famous Battle Pass feature which avid gamers will recognise from its use in a wealth of popular games outside of the social casino landscape. Casino Pass allows players to complete exciting quests, gain lucrative experience points and collect valuable rewards. Each of our casino games including Pokerist, Blackjackist and Roulettist, will host a variety of engaging and rewarding, yet highly distinctive quests.
A key element of Casino Pass season is the Elite Pass. With this feature, players will not only have access to basic rewards but also additional exclusive rewards when they hold an Elite Pass. These lucky players can claim x15 the value of their purchase of in-game currency when they buy in-store. Still, that's not all! An Elite Pass also endows the player with the ability to complete additional quests, along with collecting daily free experience points and an exclusive gift pack.
While this new feature will be introduced across our entire portfolio of games, KamaGames once again leads the social casino space given that we are the first developers to introduce it to poker, blackjack or roulette. We're confident that mechanics which prove popular in other genres can be effectively adapted to suit social casino games. Thus, given the anticipated success of this latest launch, we're aiming to introduce further Casino Pass seasons in the near future. This launch is a prime example of the commitment to the improvement and expansion of our games that keeps KamaGames consistently ahead of our competitors in the social casino space.