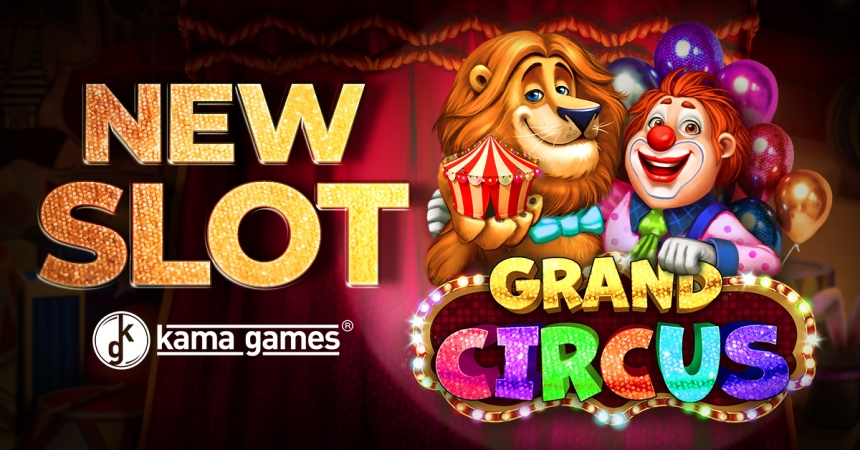 KamaGames is pleased to once again expand our portfolio of Slots titles with the introduction of Grand Circus!
As the majestic and mind-bending world of the circus unfolds around you, take a steadying breath and prepare to win. A standout feature of Grand Circus is frozen WILD symbols! This means that, once a WILD symbol drops on the reels, it'll remain there for not one but two spins. As always, WILD symbols substitute all others except Bonus and Free Spins. As Free Spins provide even further chances for players to win, KamaGames has allowed players to collect up to 25 Free Spins in this latest slot.
When three or more Bonus symbols drop anywhere on the reels, Circus Bonus begins! What's more - the wonderfully creative yet straightforward gameplay within this bonus game ensures players experience a wealth of entertainment while having ample opportunity to win chips.
A key draw of Grand Circus is the presence of vivid, high-quality graphics. While these images provide an aesthetically pleasing aspect to the game, they also allow players to immerse themselves in the mesmerising world of the circus. As KamaGames continues to advance our offering to players in every area, we will continue to maintain this strong focus on visual appeal and player immersion.