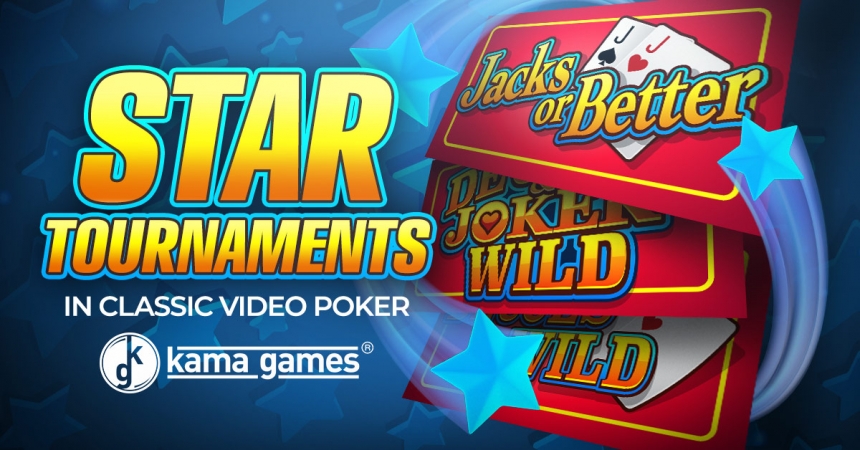 KamaGames is proud to introduce an exciting new release - Star Tournaments in classic video poker.
This latest release in our Star Tournament series includes special activities where players can earn stars by winning chips. A unique feature of these tournaments is their ability to end randomly at any given time. When this occurs, the accumulated winnings are then distributed among the players with the most stars. The higher the star balance of the player, the greater the share of winnings they'll receive! Thus, KamaGames' players will be able to not only win chips by trying their luck on the tables but also by engaging with Star Tournaments.
As a company, KamaGames is dedicated to responding to player needs and wants. This is currently one of the most popular mechanics in our social casino games and KamaGames is thrilled to expand its offering to further games. Players of classic video poker will be able to test their skills in Star Tournaments as of today!