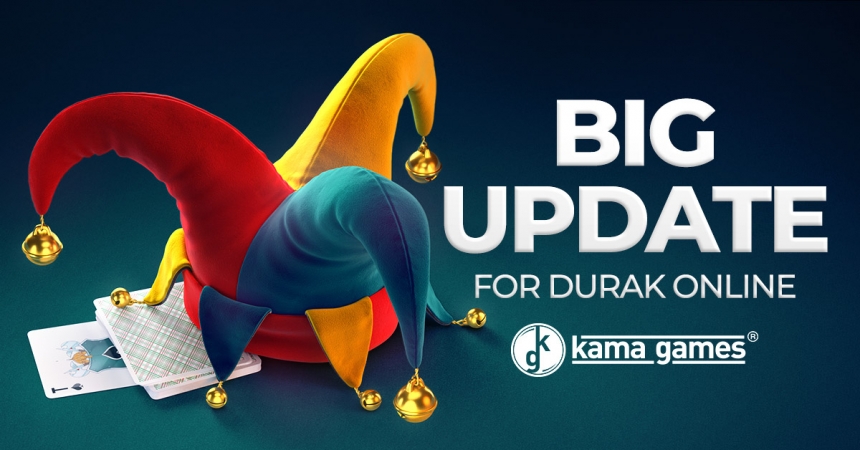 KamaGames is proud to announce an update to one of our most popular launches of 2020, Durak!
A year following its initial release, Durak will now display a newly refined interface that aims to greatly improve the overall user experience for KamaGames' players. In addition to this rejuvenation, players will also notice an increased number of buy-in categories hosted within the game. As of today they have the option of a 50M or a 250M buy-in. Moreover, we've included several popular new features from our other titles such as voice chat and Casino Pass, along with thrilling new events and promotions.
Throughout the past year, our Durak title has risen to one of the most popular in our gaming portfolio. Given its already impressive audience, we're confident that this latest update will further bolster its success. Our ultimate goal with this update is to make Durak a leader among its competitors both in terms of functionality and metrics. While this update is substantial, it's not the end of the journey for this title. KamaGames intends to maintain a key focus on this product, further improving and developing Durak for the enjoyment of our players.
Russia and the CIS region hosts some of the largest mobile download numbers across the globe with Durak standing as one of its most popular card games. In fact, according to the Sensor Tower Russia holds the 5th position after India, the USA, Brazil and Indonesia. Thus, KamaGames is dedicated to fulfilling the needs of our loyal players in this region. Durak is currently available on the App Store. Google Play and the Huawei App Gallery.