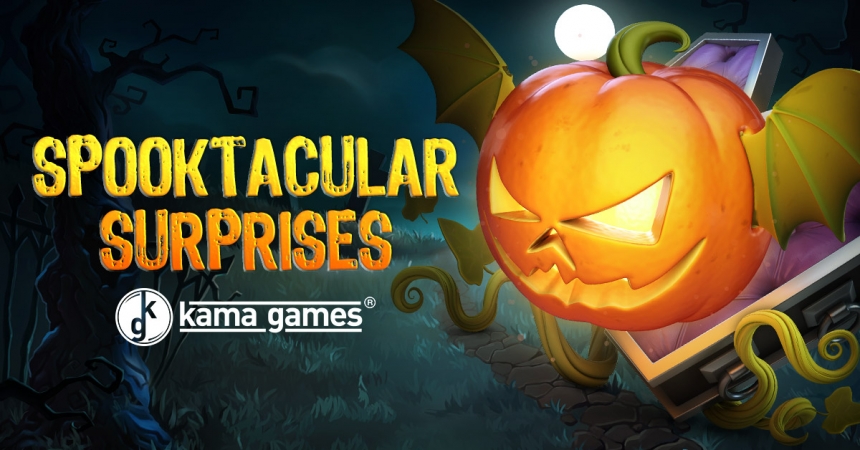 All hallows eve is nearing and, in celebration of all things macabre, KamaGames has launched several SUPERnatural activities.
Kicking off in early October, KamaGames' apps will host spine-tingling new features and games. These additions include a spooky season of Casino Pass where players can complete thrilling quests and unlock enticing rewards. To make the game even more exciting, should players venture to buy the special Elite Pass, they can unlock bonus quests and collect rewards that hold a value of x6 or higher!
During the Halloween season, KamaGames believes in showering our players with more treats than tricks. Therefore, they've been given access to a hauntingly good Halloween event where they can win games and uncover massive rewards. The casino is also allowing players to pick up boosters and extra points during this event to help them unlock rewards more quickly.
To make the treats even sweeter, players can find x10 rewards in our Wild Monsters slot machine. In fact, players can pick up higher payouts for Star Tournaments in Wild Monsters for no less than three days in a row. What's more, our weekly tournament is also getting a bewitching Halloween makeover. KamaGames have increased not only the gold, silver and bronze trophies but also the chip rewards in this tournament.
While players are scooping up their winnings, they can also pick up special offers and bonuses scattered throughout the KamaGames casino. To add a final spellbinding touch to the event, KamaGames' apps will also go through a chilling transformation with Halloween decorations, themed gift packs and spooky avatars.