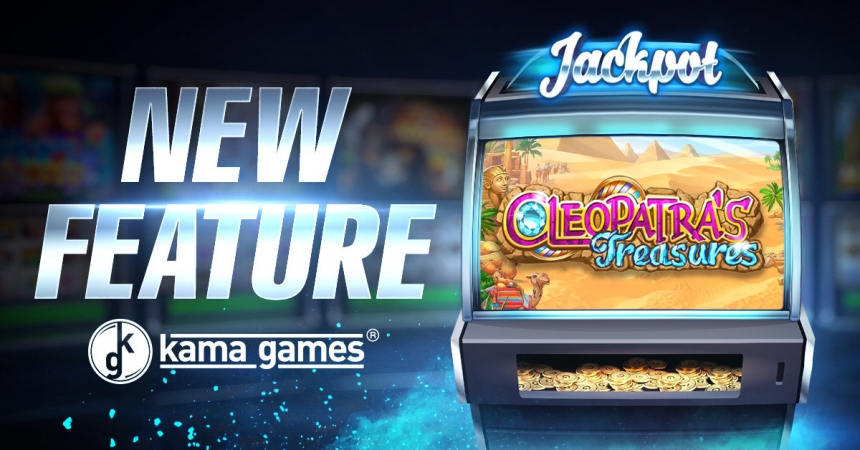 KamaGames is pleased to announce the launch of jackpots to our Slots title, Cleopatra's Treasures.
This latest update aims to redesign the player experience when it comes to our Slots portfolio, making these titles more engaging and rewarding than ever. To hit the jackpot, player's must collect 5 symbols on the reels depicting the jackpot frame. In the interest of transparency, everyone playing the slot can see who takes home the ultimate prize.
The jackpot balance is drawn from the players who are currently engaging with the slot. Thus, the more players and the more spins they make, the higher the sum of the jackpot. KamaGames allows players to see the sum of the jackpot in real-time, helping them to keep focused on the prize at hand.
With the launch of jackpots, a winning player's reward can potentially be up to a hundred times more than their maximum bet. Given this, it's safe to say that players have the chance to win a notable fortune in this slot. Cleopatra's Treasures stands as the first to host this new feature but it won't be the last. KamaGames is confident that jackpots will significantly increase player rewards and, in turn, player enjoyment. Therefore, we will add this feature to our wider Slots collection in the near future.