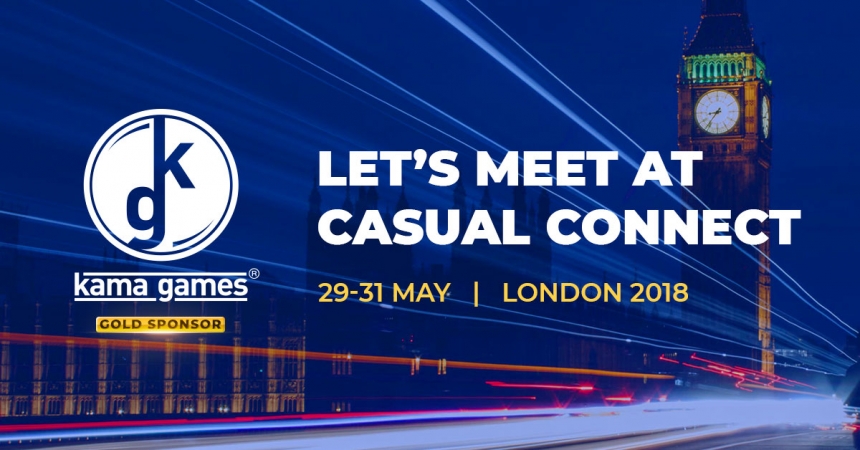 KamaGames are excited to announce that they will be attending Casual Connect 2018 in London (Casual Connect, Europe), one of the world's largest professional games industry events. KamaGames will also be a Gold Sponsor of the event.
Andrey Kuznetsov, KamaGames' CEO will be speaking at Casual Connect, sharing his insights as head of one of the fastest-growing social casino operators in the world. Other representatives from KamaGames' User Acquisition and Production teams, will also be in attendance.
If you would like to make an appointment to meet with Andrey or any other KamaGames representatives during the show, you can reach out to Andrey directly via his LinkedIn address: https://www.linkedin.com/in/andreyvkuznetsov/ alternatively, you can email us at MeetUs@KamaGames.com.
With 1,800 attendees and 150 professional speakers, Casual Connect Europe gives industry professionals the opportunity to network and learn across three full days. Taking place in the Queen Elizabeth Centre, London, the event is a celebration of innovation, creativity and the future of the industry.