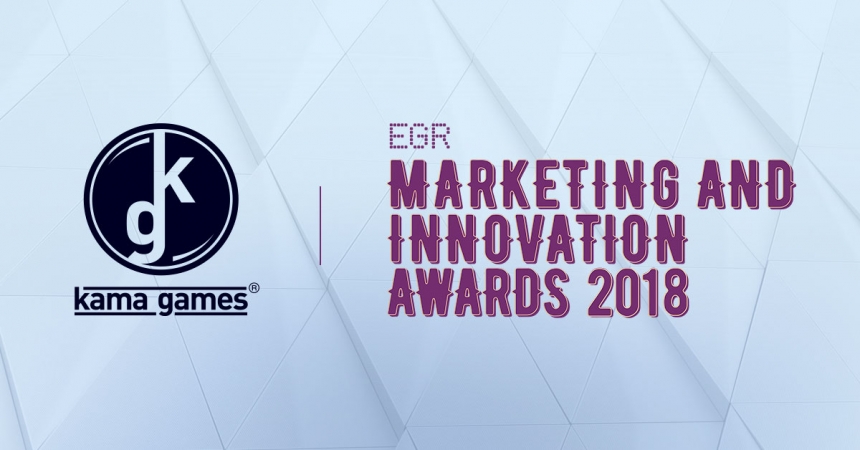 KamaGames is proud to announce that we have been nominated for the Innovation in Social Casino award in the 2018 EGR Marketing & Innovation Awards.
Sam Forrest, Director of Communications & Content for KamaGames said: "To be nominated once again for an EGR award is a great honour and a reflection of the hard work, passion and creativity of the entire KamaGames team. KamaGames has reached a number of notable milestones over the past year which included us reaching the 100 million players mark and our revenue growing by 63%. This remarkable success is down to our team's hard work and our commitment to constant innovation, new ideas, new content and finding new ways to play."
EGR is the igaming industry's leading information and membership networking group combining both business-critical news and analysis.
The EGR Marketing & Innovation Awards will take place on Wednesday 20 June 2018 at the Hurlingham Club, London.The awards recognise the very best in online gaming throughout the world. For more details click here: https://egrmarketingandinnovationawards.awardstage.com/