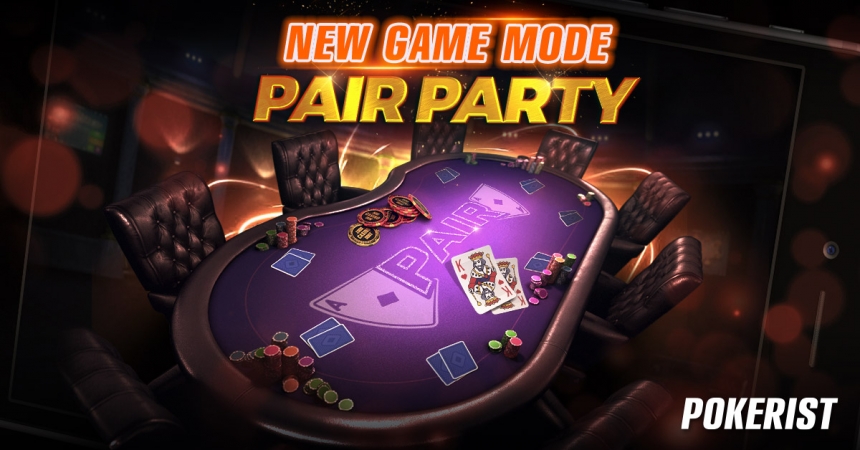 KamaGames are delighted to announce the launch of their next Party mode, Pair Party.
Pair Party, available via the Pokerist app, is the latest in KamaGames' line of unique and fun variations of the classic game of poker.
Pair Party is a version of the iconic Texas Holdem, but tweaked in a way to bring even more fun to players. Players are dealt a card in duplicate from the start: so a deal of an ace of spades leaves the player holding two ace of spades, for instance.
This variation on the game makes for surprising combinations, higher scoring hands and an original, exciting element - when everyone's playing with pairs, you'll need a mighty strong hand to win the pot. In Pair Party, the tension keeps rising until its unpredictable end.
Just like with the other Party modes, brand new daily quests are being created for Pair Party, adding even more challenges to the new Party mode.
Pair Party is available now via Pokerist, which is available to download http://pokerist.com/8ac