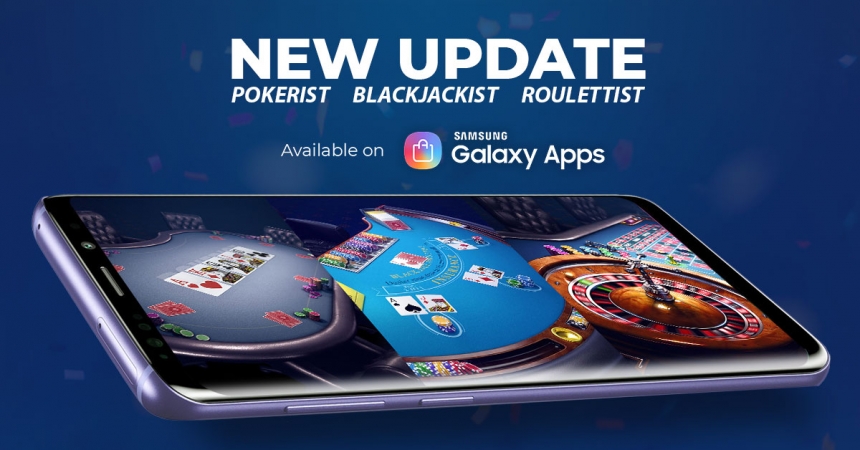 KamaGames are pleased to announce that it has updated its three social casino apps in Samsung's App Store.
Samsung Galaxy App Store customers will now have full access to the latest version of KamaGames' products; Pokerist Texas Poker, Blackjackist and Roulettist.
The update means that players will be able to enjoy a number new modes and features such as Boost Tournaments, Roulette Tournaments, and Party Modes as well as 2 new games - Set Poker and Slots.
Making our games available to as many players on as many platforms as possible is a continued focus of KamaGames. Our games are already available on the Apple App Store, Google Play, Facebook, Amazon Appstore, Windows App Store and via SMART TVs as well on a number of messenger platforms including Viber, Tango and Facebook Messenger. Samsung's Galaxy Apps Store has grown significantly over the last few years with its monthly active user (MAU) base reaching 24 million in the U.S. alone. This was around four times the 6 million users it had in 2015 with a target to double that number again.