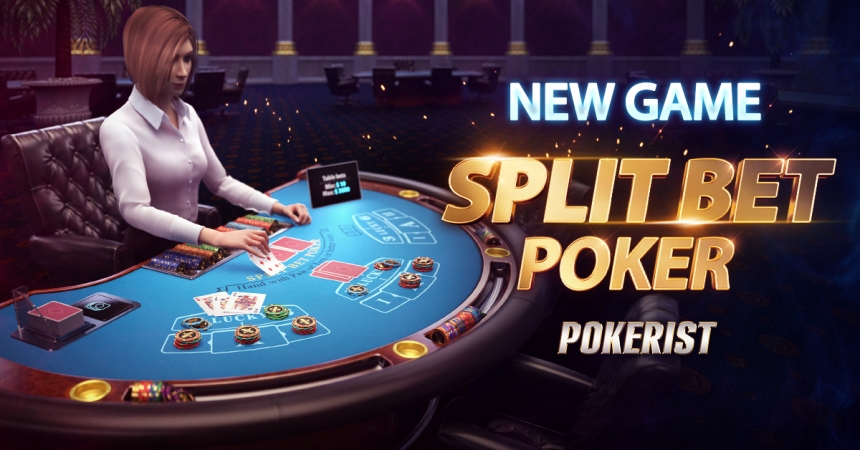 KamaGames are pleased to announce the launch of the latest addition to our portfolio of market-leading social casino games, Split Bet Poker.
Split Bet Poker is played with three player cards and two community cards. When the player's cards are revealed, they have a chance to take back ⅓ of their bet if they have a weak hand. Then, when the first of the community cards are shown, they have another opportunity to take back a further ⅓ of their bet if the odds of a win do not look good.
If the player doesn't want to take any of their bet back, they can just keep their full bet in the game.
We have also added our own, unique twist to the game with the additional option of placing two extra side bets in the game too.
"Lucky 3" is a side bet on if the player will be dealt a winning three card combination and "Lucky 6", is a bet that the player will make a winning five-card combination from the three player's cards, the dealer's two community cards and the addition of a 6th card.
Split Bet Poker is also one of the most favourable games for players as they can scale back bets in the middle of a deal and best of all, the payouts can reach up to 1000:1 with the highest combination.
This latest launch marks the 8th title to join KamaGames' expanding collection of social casino games giving us one of the most comprehensive portfolios in the world.
To download Pokerist now, click on this link: http://pokerist.com/play/
To learn more about Split Bet Poker, check out its launch trailer here: