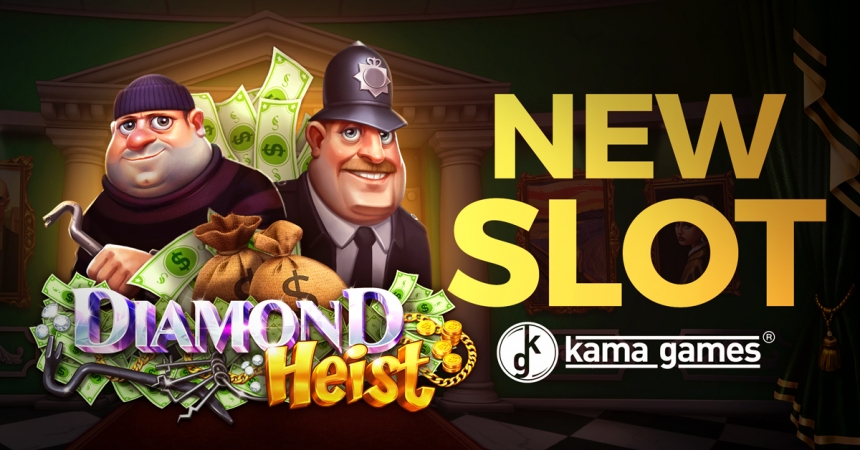 KamaGames is proud to announce the launch of our latest slot, Diamond Heist.
Slink into a life of crime and pull off a daring heist with your criminal cohorts in this gripping new slot. Thanks to high-quality graphics and intricate gameplay, players can now feel the full thrill of the criminal underworld.
Breaking in is the easy part but are you slick enough to get out undetected? During Free Spins players will look for evidence of the break-in with the help of a high-tech laser. The laser will scan the reels and if it detects fingerprints, the symbols they're found on will transform into WILD symbols. This means even higher chances of winning for the brazen diamond thief.
When 3 or more Bonus symbols appear on the reels, Safe Bonus begins. Players must choose one of the three safes that stand before them. To crack their chosen safe, they need to guess the elusive 3 digit code required for the access panel. Only the right code will open the door, revealing a wealth of coins to steal away from the bonus game.
A core focus for KamaGames in 2020 is the expansion of our already impressive Slots portfolio with new titles containing unique mechanics. These additions, alongside KamaGames' other launches, promise to keep our players continuously engaged and entertained.
To play Diamond Heist or any of KamaGames' Slots games, download Pokerist here.