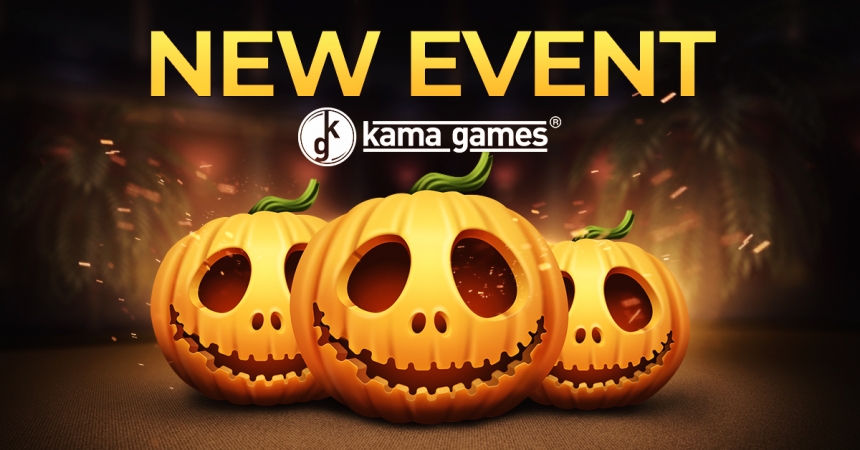 KamaGames is pleased to announce the release of our latest feature, Holiday Events!
Holiday Events give players the chance to earn event points playing and winning hands in their favourite KamaGames titles. Once points are collected, players can trade them in for special rewards with more points resulting in bigger rewards.
Not only will points count towards rewards, they'll also contribute to a player's rating among their rivals and friends. This will affect their position in a global rating, country rating and friends rating.
On October 23rd KamaGames launched our first Holiday Event, Fight Night! This event featured UFC superstar Tony Ferguson, the face of Pokerist and celebrated the face-off between Nurmagomedov and Gaethje. Player feedback, along with product metrics, following Fight Night proved overwhelmingly positive, cementing our intention to build on this offering further.
October 29th marked the launch of KamaGames' most recent Holiday Event, Halloween, which runs over the course of 6 days. KamaGames' Halloween event will include a variety of engaging mechanics, bonuses and offers. During the event, the entirety of the Pokerist interface, along with KamaGames' other titles, will be transformed into a spooky spectacle, complete with themed in-game gifts, special offers, best avatar contests and extra holiday bonuses. The Weekly Tournament during this event will include a special Halloween trophy and players can take a spin in Wild Monsters - our special Halloween-styled slot game!
The remainder of 2020 will see KamaGames launch new Holiday Events in-game linked to a variety of global celebrations, festivals and observances.
To explore this latest event or play any of KamaGames' social casino titles, click here to download Pokerist today.