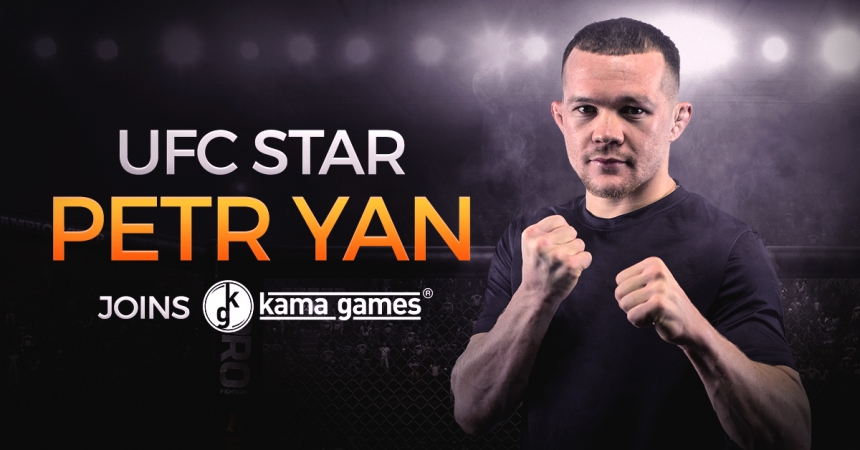 KamaGames is proud to announce our latest advertising deal with UFC superstar, Petr Yan.
Known as Petr "No Mercy" Yan, the UFC athlete's image will be used in a variety of upcoming in-game events and special content from KamaGames. This is the second MMA-themed partnership that KamaGames has entered into in recent months following a partnership with Tony Ferguson, securing him as the face of Pokerist.
KamaGames' experience has highlighted that there exists a noticeable intersection between those who play casino-style table games and sports enthusiasts. We are confident that this partnership will engage current players while simultaneously attracting a new audience of sporting and UFC fans. As one of the most popular sporting genres of recent years, MMA regularly attracts a growing audience of millions of fans and KamaGames is optimistic that tapping into this market will bring growth to the overall company.
On the 11th of July at 8.30pm (PDT), Petr Yan will face off against Jose Aldo with the winner taking home the title of UFC Bantamweight Champion. Players can expect a host of special in-game content for the event, including a free bet for the fight which can be used in our Social Sports Betting section. We're anticipating that this event will be one of our most successful to-date, with the number of views widely exceeding that of previous in-game events.
The Bantamweight division is widely considered to be one of the most exciting in the whole of the UFC and taking into account the already promising career of Petr Yan, this upcoming clash has all the elements of a memorable night in the history of the sport. We look forward to witnessing Petr's talent in the octagon and we wish him luck.
To play any of KamaGames' titles or view our in-game content with Petr Yan, download the Pokerist app here.