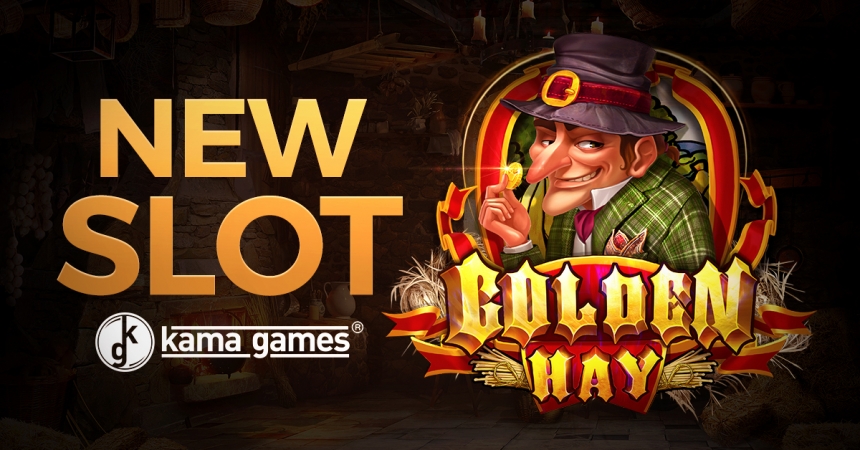 KamaGames is pleased to announce the latest addition to our Slots portfolio, Golden Hay. This magical slot is just one of many gifts to players as part of Pokerist's grand 10th anniversary celebrations!
Golden Hay is a 20-pay-line slot devoted to Rumpelstiltskin, the mythical figure of fairytale. While the fabled character spins simple straw into baskets of gold, players can spin the reels to find their fortune.
One notable feature of Golden Hay is the spreading WILD symbols! In this slot, WILD symbols spread to replace the symbols to the left and right of the reels. To add a further twist of intrigue to the game, WILD symbols can also cover another WILD, FREE SPIN or BONUS symbol. Still, that's not all! Increasing the chances of winning even further, all symbols are counted before they're covered.
Once the Weaver Bonus game is triggered, players can pick a total of three baskets of golden thread from those that appear on-screen. These baskets conceal enticing rewards, including the chance of choosing another one, two or even three baskets!
KamaGames is committed to expanding our already vast Slots portfolio throughout the remainder of 2020. Given the popularity of these Slots titles among players, KamaGames is confident that we can achieve our goal of offering the highest quality Slots product in the social casino market.
To play Golden Hay or any of KamaGames' Slots games, download Pokerist here.