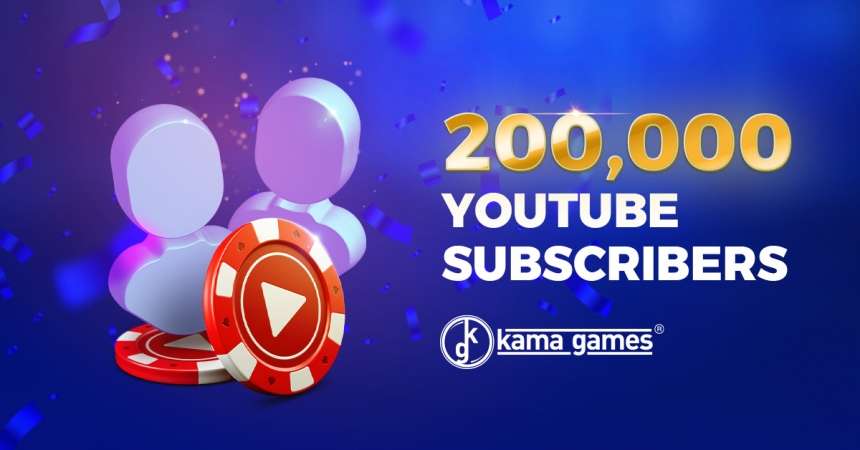 KamaGames is pleased to announce that we have exceeded 200k subscribers on our Pokerist & Backjackist YouTube channel.
The core aim of our YouTube channel is to deliver high-quality, engaging video content for our players and we are humbled by the positive response we've received so far. We will continue to build on this audience throughout 2020 by creating engaging content which will, of course, include upcoming new features and games for the entirety of our extensive social casino portfolio.
In addition to reaching this proud milestone, KamaGames' other social media channels, such as Facebook, Twitter, Instagram and Telegram, are also experiencing significant and ongoing growth. This continued expansion of our social channels ensures KamaGames is more connected with our players and their needs than ever before.

To watch KamaGames YouTube content click here.