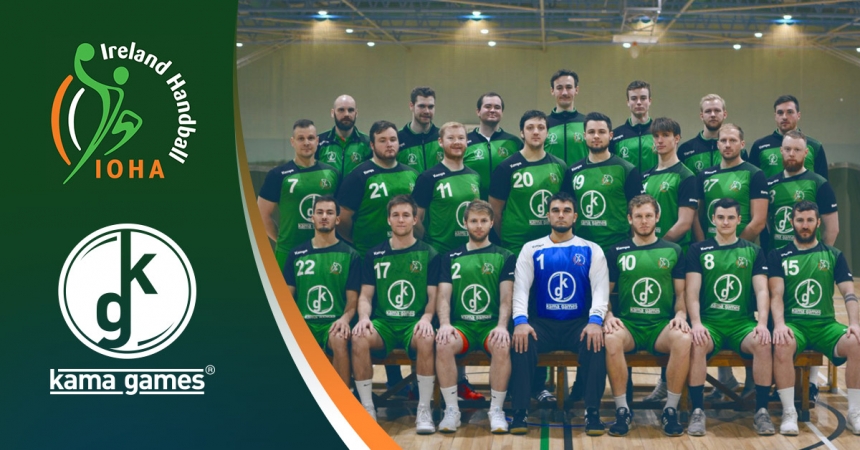 As proud sponsors of the Irish Olympic handball team, KamaGames are pleased to continue to share some of the highlights of the team's recent intensive training camp sessions in preparation for the European Championship qualifying rounds.
Ireland's men's team gathered in Gormanston, in the Republic of Ireland for the 3 day camp that included 24 players from all over the world including Ireland, England, Germany, Denmark, Sweden, France and Canada. The camp was a combination of several daily full training sessions as well as a number of friendly matches including one against the Dublin International team.
The team are now preparing for the European Cup qualifiers in January 2019 where they will face leading international teams from Luxemburg, Bulgaria and Great Britain.
Over 15 million people in 160 countries take part in the game of Olympic Handball. The Irish Olympic Handball Association ("IOHA") acts as the national governing body for the sport of Olympic handball for the whole island of Ireland.
KamaGames has been proud lead sponsors of the IOHA since 2017, providing new, branded uniforms for men's, ladies and junior teams and also ensuring the Irish national squads are able to travel to international games around the world through the kit sponsorship agreement.
As well as supporting the current national teams, KamaGames also invests in the development and support of handball as a popular, national sport for children encouraging and nurturing the potential next generation of Olympians as well as promoting an active and healthy lifestyle.
For more information about the Irish Olympic Handball Association visit - http://www.olympichandball.org/