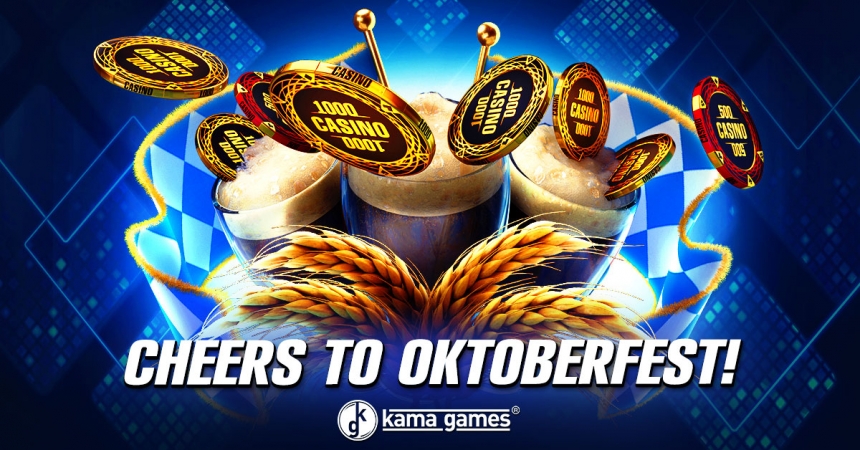 KamaGames is happy to launch our latest event in celebration of Oktoberfest!
Anyone who hasn't experienced Oktoberfest can now get a taste of the world's greatest folk festival thanks to KamaGames. This event will treat players to all the fun of Oktoberfest with none of the hangover blues.
Not only will players collect exclusive offers on chips, gold and lottery tickets with x3 value, but they'll also enjoy considerable rewards and bonuses. KamaGames' Oktoberfest event will also coincide with Super Tournament Day, where players will notice x10 rewards across our most popular slots.
Players can drink in the casino's Oktoberfest generosity thanks to the addition of an exclusive weekly tournament hosting x2 rewards. Adding a final taste of flavour to the activities, the casino will host artistic in-game decorations and specially-themed avatars.