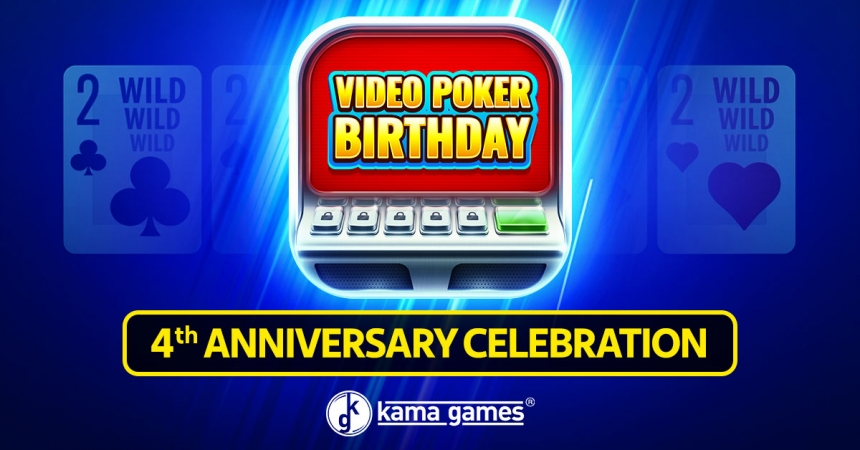 KamaGames is keen to announce the fourth birthday celebrations for Video Poker!
Throughout the previous four years, KamaGames has taken our Video Poker app on a journey to become one of the most engaging products of its kind on the market. In an effort to offer players ample value, KamaGames forged a reputation for innovation in the early days of the app. This resulted in the routine introduction of exciting new machines to our collection, each with its own impressive design and gameplay. Today, our Video Poker app hosts more than 40 of these machines, with even more lined up for the future!
In celebration of our app, players can expect a frenzy of action within the casino. Among the activities available are exclusive offers on chips and gold, alongside lottery tickets with x3 value. The casino will also run a special event hosting a collection of bonuses and prizes to thank players for their loyalty. As an added reward, players get the chance to participate in three popular Video Poker tournaments. Each of these tournaments, Jacks Or Better, Deuces Wild and Deuces and Joker Wild, will host x5 rewards at commencement.
Looking ahead, players can anticipate the arrival of new features and mechanics to Video Poker, each launched with the aim of entertaining our loyal players. As our audience grows, KamaGames remains committed to launching even more new games, features and mechanics to our Video Poker offering.