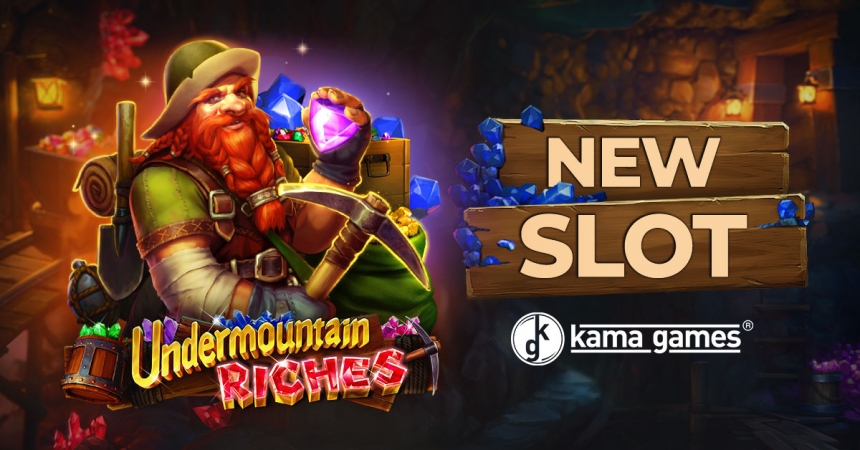 KamaGames is pleased to announce our latest slot launch, Undermountain Riches!
Players get the chance to dig out untold riches in this winning new 3x3 slot addition. Boosting the potential for substantial rewards, Undermountain Riches also host two particular reels that offer players exceptional winning combinations. Within these two unique reels, players will have the chance to uncover not one but two explosive features, Collapsing Bombs and Multiplying Cart.
Following a payout, a bomb from the crate expertly blasts all of the gem symbols on reel one, quickly replacing them with fresh symbols. Naturally, this offers the potential for players to make increasingly profitable combinations. Our second thrilling feature multiplies a player's winnings by the cart multiplier. While contained to reel five, this multiplier lasts for the entire spin. To add a final boost to player pleasure, the casino has included a fan-favourite feature, Slots Status. As always, the more chips a player wins, the further they'll boost their status. Players start with a bronze status and if they're lucky, they'll be able to progress to a silver, gold, emerald, ruby, or even a sapphire status.
The combination of these bold features alongside sparkling graphics makes Undermountain Riches a unique gaming experience for KamaGames' players. All of our gaming community will be able to explore this enticing new launch from version 53 and above.