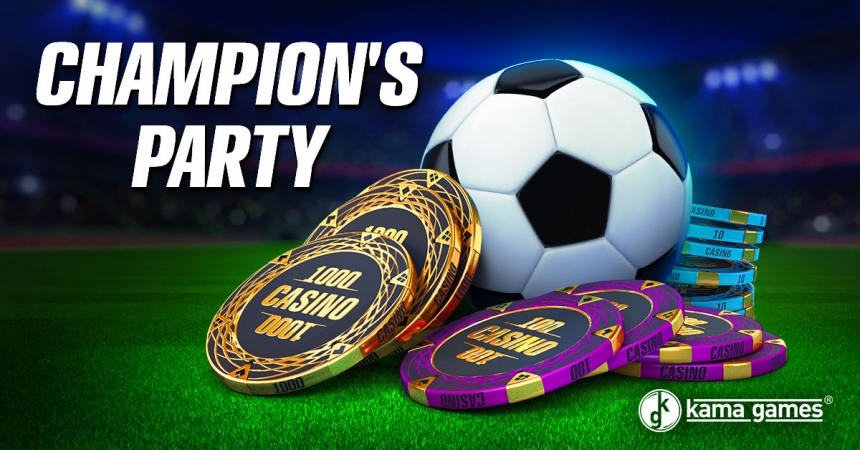 KamaGames is happy to launch our latest football-themed event, Champion's Final!
As millions across the globe tune into the football final, KamaGames players can enhance their experience thanks to the host of special activities launched by the casino. Among the attractions are promotions within our social sports betting section and exceptional sales on chips, gold and lottery tickets.
As our social sports betting section takes centre stage during this time, players can wager their chips on the football final. If their favourite team prevails, they'll be able to amass a chip fortune that can be spent across the entirety of the KamaGames casino. To add extra frenzy to the football festivities, players will not only collect free bets during Champion's Final, but they can also score a x5 bonus on winning bets!
Throughout recent years, KamaGames has taken notice of the notable crossover between sporting fans and casino game enthusiasts. Given this intersection, we are proud to bring an event to fruition that simultaneously appeals to both areas of interest for our players.