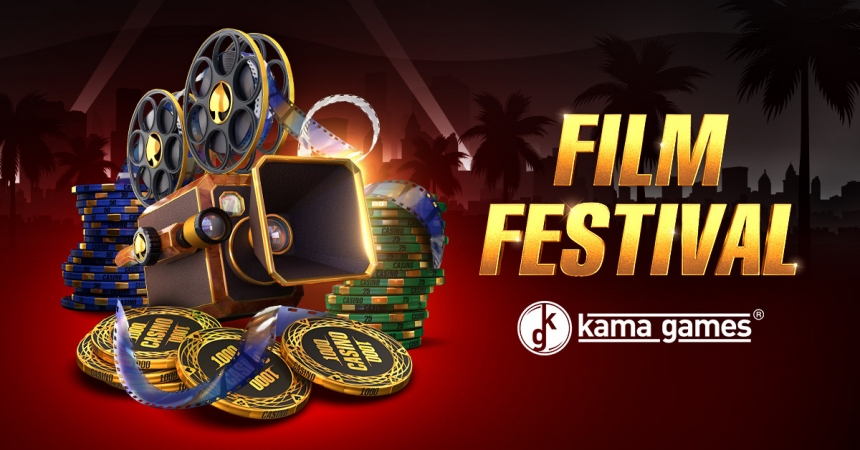 As the glamour of film festivals enthrals the globe this month, KamaGames is delighted to join the celebration.
To match the action on-screen, the KamaGames casino will be loaded with film-themed surprises, bonuses, promotions and gifts. If the excitement of the film festivals isn't enough to satisfy, players will have the chance to join our weekly poker tournament with generous x2 rewards. While the event lasts, casino goers will also be able to buy chips at an amazing x2 value.
During this time, the spotlight will be on the KamaGames casino as players are encouraged to play our expansive variety of games, win chips and collect points. The more points a player collects, the more dazzling the reward they'll receive. As players build their chip balance, they'll progress their status among poker peers in a global, country and friends rating system. KamaGames is confident that casino and film enthusiasts alike will find memorable entertainment in this latest rich event.