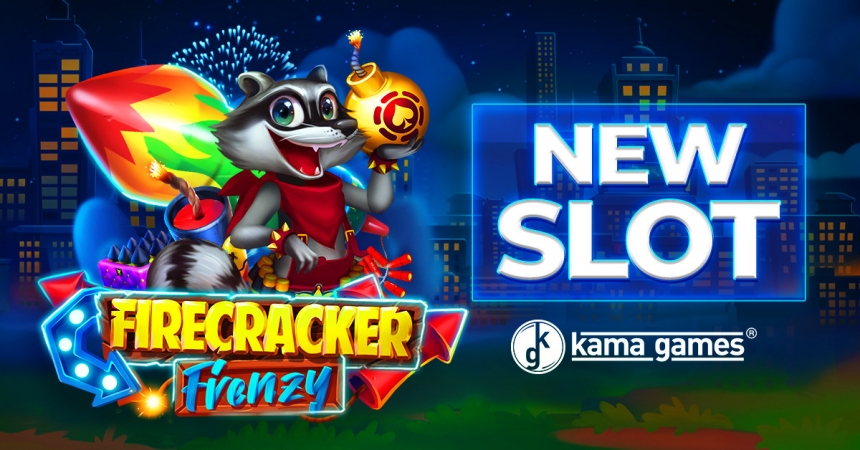 KamaGames is keen to announce the expansion of our Slots portfolio to include Firecracker Frenzy!
This explosive slot will add a spark of excitement to any player's gaming experience. Accompanied by vivid, cartoonish graphics, Firecracker Frenzy hosts 5 reels and 25 pay lines alongside sizzling features such as wilds and free spins.
Alongside wilds and free spins, players will find collapsing symbols among the reels. Thanks to this feature, once the player has secured a win and received their payout, the game continues. The symbols used to make up the winning combination will disappear, only to be replaced by the symbols directly above them. If the new combination of symbols is a winner then the process will repeat itself until the symbols stop disappearing.
To help them in securing a fiery win, players can enlist the help of the trusty raccoon. Thanks to special items in their possession, players will be able to maximise their winnings and rocket their chip balance. Fans of KamaGames' popular Slots Status feature will be thrilled to find it in Firecracker Frenzy. Players can play, collect chips and progress their status from silver to gold, emerald, ruby and sapphire status.
This newest slot is now available from version 52 and above for the whole of our playing community.