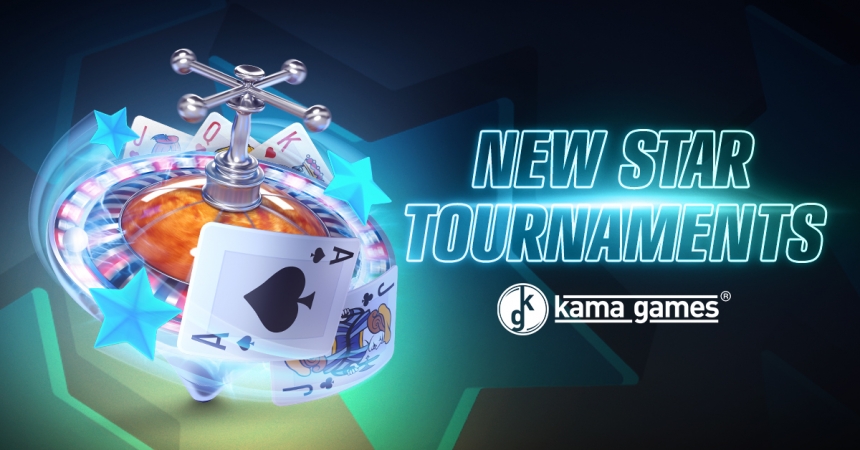 KamaGames is pleased to announce the expansion of our latest feature, Star Tournaments.
As of today, Star Tournaments will be available across KamaGames' blackjack, roulette and set poker offering. These innovative tournaments are celebrated amongst KamaGames' fans for hosting special activities that allow players to earn stars by winning chips. One intriguing feature of Star Tournaments is their ability to promptly end at any given time. When this occurs, the accumulated winnings built up throughout the tournament are distributed among those with the most stars. The more stars a winner has collected at this point, the greater the winnings they'll find in their pocket.
The shrewd expansion of this tournament gives players more chances to, not only win chips by engaging with their favourite game on traditional tables, but also add to their chip balance in a new and interesting way.
As players must remain engaged with the tournament until the end to collect their reward, KamaGames is confident that this move will contribute significantly to increased session length. Having previously launched Star Tournaments in our Slots and video poker offering with resounding success, KamaGames believes that this latest move will have a similar effect on our blackjack, roulette and set poker audience.