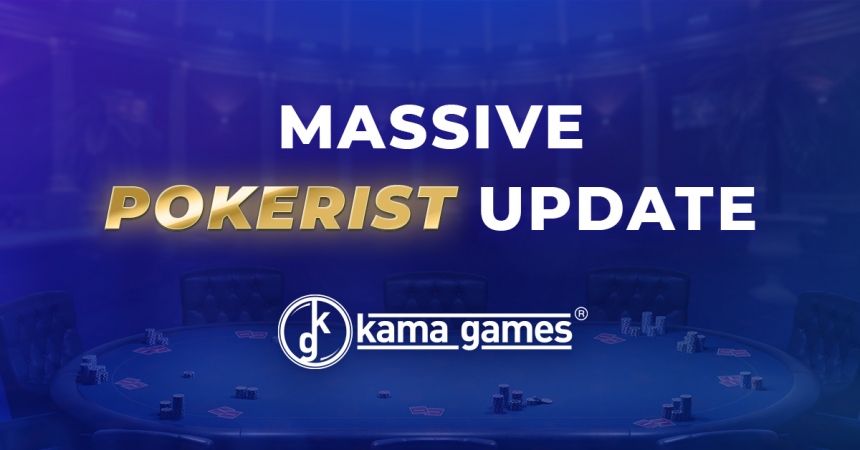 KamaGames has today released an update to Pokerist which will allow players to access several new and exciting features intended to continue to drive increased player engagement throughout our entire portfolio of social casino titles.
Among the host of new features to be included in this update is the all-new social sports betting feature. This new feature allows players to wager chips already in their Pokerist account, on real-life sporting events. The catalogue of sports and leagues available to players include more than a dozen sports types along with major soccer leagues such as the English Premier League, Spanish La Liga, Italian Serie A, Champions League, and also games from the NFL, NHL, NBA, and MLB.
Joining the new sports betting feature is the brand new Pokerist app Casino Guide, geared towards new players and also players who, as of yet, have not discovered the full extent of Pokerist's collection of social casino games. The Casino Guide works as a map that guides players through various tasks and achievements which range from trying specific games to winning a game with a particular combination of cards.
Another of the key features of this latest Pokerist update, the referral program, will allow players to invite friends into the game via the app. As a reward, when a current Pokerist player refers a new player to the game, both will be rewarded with virtual chips.
The Lottery scratch card section of the Pokerist app has also been revitalized as part of this latest update to include a wider variety of prizes, a 'top winners' mechanic and the opportunity to increase the number of chips a player can potentially win.
All of KamaGames' latest new features will be available for free when you download the Pokerist app, available here: https://pokerist.com/play