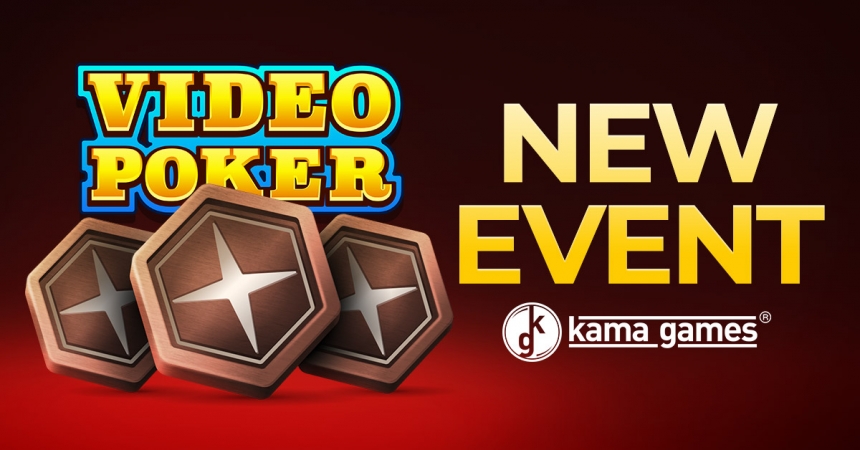 KamaGames is pleased to announce the release of our latest video poker title, Double X2 Bonus.
This latest launch marks the 11th video poker instalment in KamaGames' growing portfolio. However, unlike other machines, players of Double X2 Bonus will get the chance to collect higher than normal payouts for hands with four-of-a-kind.
What's more, like KamaGames' previous video poker machines, Double X2 Bonus will be available in two modes, Classic and Multi-Hand. Classic mode has the iconic look and feel of an old-world video poker machine while guiding the player through the game using traditional rules. Multi-Hand mode offers a greater degree of competition by not only allowing players to play 25 hands at once but also take part in the Star Tournament.
Adding to the thrill of this newest release, the launch of Double X2 Bonus will coincide with a major in-game event, Video Poker Weekend. Taking place from Jan 28th to Feb 1st, Video Poker Weekend will allow players to collect in-game points and in-turn, exchange them for lucrative rewards. These rewards will be determined by the value of the points collected and the greater the points, the more tempting the payoff for players. That said, throughout Video Poker Weekend, lucky players engaging with KamaGames' video poker titles can pick up free boosters and points from the in-game casino.
KamaGames has regularly demonstrated a commitment to creating and launching high-quality titles. Currently, we are focused on supporting these releases with the presence of an engaging event that repays players for their interaction and loyalty within our apps. As such, we're confident that this latest in-game event and title launch will make our video poker offering even more popular among our player-base.