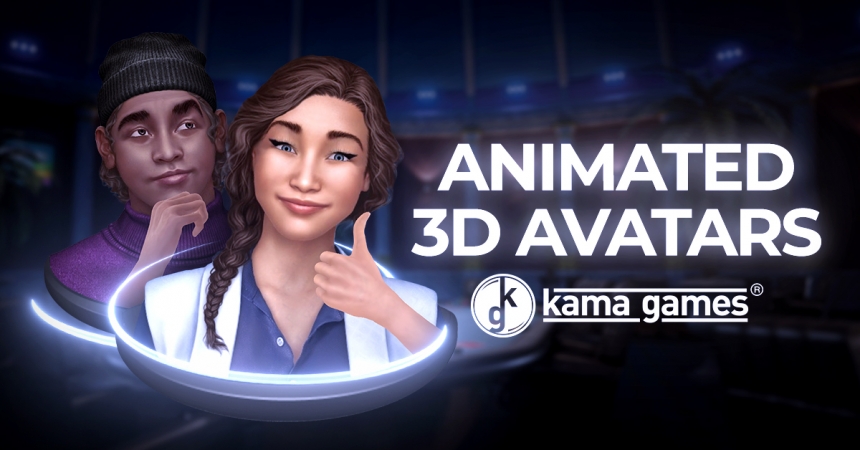 KamaGames is pleased to announce our latest innovation, Animated 3D Avatars! Players in KamaGames' apps now have the chance to take their own custom 3D avatar to the tables.
With a choice of no less than 600 items to adorn their avatar, players can create a singular style, unique to them. This includes a wardrobe of clothes, hairstyles, hats and accessories. What's more, each article of clothing or hairstyle can be altered to the player's preferred colour specifications. This ensures that by the time avatars arrive at the tables, each is fit to represent the growing and varied KamaGames community.
Not only will players have the ability to express themselves through their personal style - their avatar can also reflect their current mood throughout the many highs and lows of the game. These avatars can reveal happiness at a win, anger at a loss or even thoughtfulness when a player feels they're making a decision that could turn the ultimate outcome of the game. To make the experience appear as true to life as possible, 3D avatars will not sit in a fixed position. Instead, they'll move and interact at the tables in an equal fashion to real-life people.
The goal for KamaGames has always been to create the most realistic poker experience possible in an online landscape. With these updated features in place, we are confident that we've provided a truly immersive game for our players.
To explore 3D Avatars or play any of KamaGames titles, download and play Pokerist today.