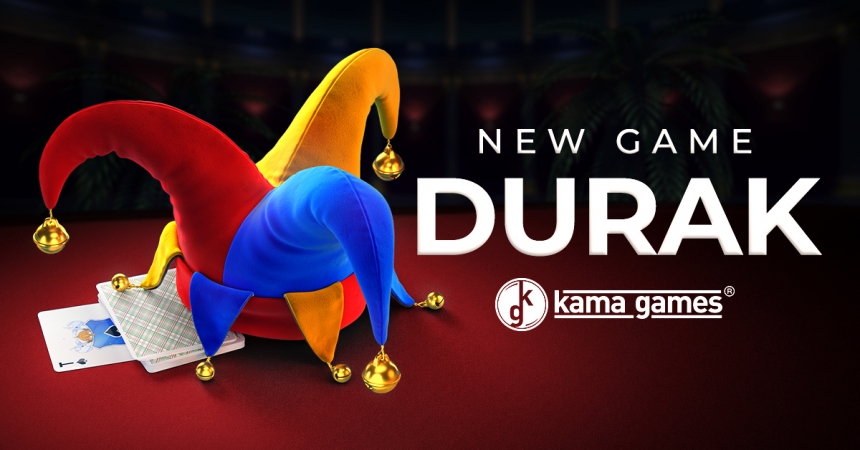 KamaGames is pleased to announce the early success of our latest game in soft launch, Durak.
In a continuing effort to expand our global audience base, KamaGames has made a strong move to focus on favoured games in targeted regions. Durak is recognised as one of the most popular card games in the Russian and Commonwealth of Independent States (CIS) regions. In fact, according to a Q2 2020 report by statistics analyst Sensor Tower, Russia holds the 5th highest number of downloads by country after India, USA, Brazil and Indonesia. For KamaGames, these download figures and the popularity of the game in the region presents a singular opportunity to introduce a high-quality version of the Durak with great success.
Durak was originally released in soft launch on mobile in the App Store, Google Play and Huawei App Gallery in August of 2020. In the months since, KamaGames has made strides to adjust and improve this offering which has resulted in already impressive gains. While the game is still in its soft launch period, Durak has already experienced more than 1.5 million downloads, not to mention first-day retention (RR1) rates consisting of over 45%. These impressive early figures indicate a significant potential for growth and improvement, both in terms of audience and game metrics.
KamaGames credits these results to the wealth of experience and dedication of the company as a whole. While the global pandemic raised unprecedented challenges in terms of a change in working conditions and processes, the teams responsible for the current success of Durak continued to coordinate their skills and work effectively to produce this top-quality product.
While Durak is already experiencing early success in soft launch, KamaGames aims to use our vast experience from the creation of other successful apps such as Pokerist and Blackjackist to carry out several updates to the game. Nearing the end of 2020, we intend on carrying out a variety of improvements focusing on monetisation and retention metrics. These include special offers, events, tournaments and unique features which presently, cannot be revealed.
For KamaGames, the ultimate goal is to mirror the success of our previous apps, Pokerist and Blackjackist, which continue to grow in terms of revenue and user numbers, and produce the No. 1 Durak game in Russia and the CIS region.