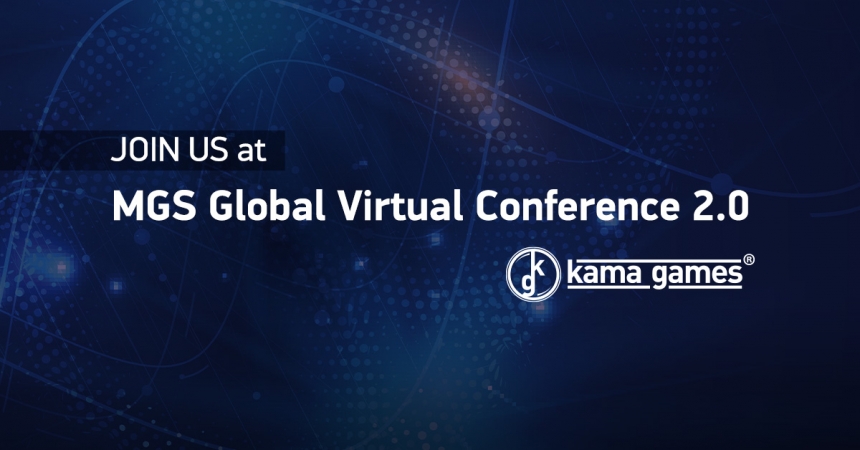 KamaGames is pleased to announce our participation in MGS Global Virtual Conference 2.0, taking place this November 4-5.
MGS Global Virtual Conference 2.0 brings together peers and experts from around the globe to learn, connect and grow while solving problems, both old and new, to keep the industry moving.
Whilst KamaGames is an industry leader and constant presence in the conference space, this is the company's first time participating in such an event in a virtual setting. As the possibility of attending physical conferences continues to look more doubtful, we aim to embrace this new online format and the networking and growth opportunities it offers. KamaGames will fully utilize the chance to connect with peers and discuss the latest issues, ideas and our vision of the industry's future.
KamaGames CEO Andrey Kuznetsov will be in attendance at the Monetization Tips: IAP vs Ads panel, taking place on the 5th of November at 4 pm (CET), where he will share his career-long experience in optimum app monetization with attendees. Other participants of the panel will include Mark Beck, CMO, TripleDot Studios and CK Wang, CEO, Kooapps, while the moderator will be Jon Hook, VP Growth, Homa Games. The panel will focus on a number of different monetization models including in-app, ads and subscription services in various genres. They will also discuss the best partners and solutions currently on the market, along with sharing their considerable experience, personal cases and insights.
For more information on MGS Global Virtual Conference 2.0, click here.