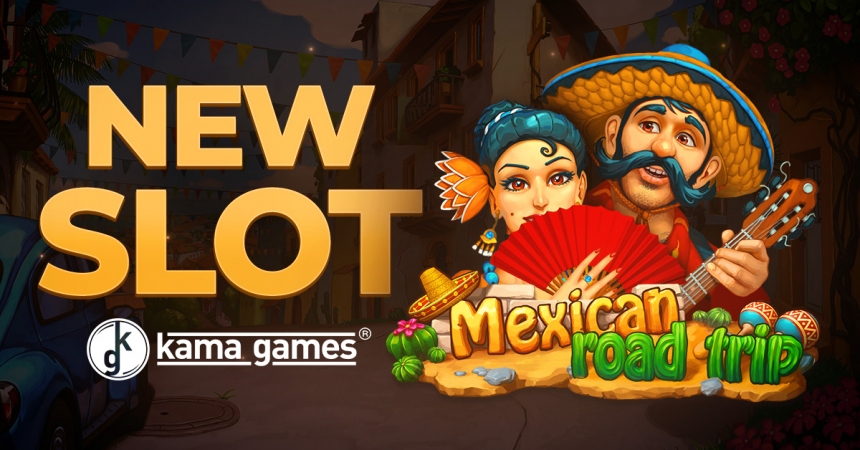 KamaGames is pleased to announce the latest addition to our expanding Slots portfolio, Mexican Road Trip.
Take a trip of a lifetime and experience a land immersed in history, culture and of course, hidden riches. Mexican Road Trip hosts several key features, including WILD symbols. When a WILD symbol is a part of a combination, it can multiply winnings by anywhere from 1 to 7 times the value. To add even further intrigue to the adventure, winnings from combinations containing several WILD symbols are multiplied by the total combined multiplier. Players of Mexican Road Trip can also win FREE SPINS. In this mode, all WILD symbols will have a multiplier of 7.
When 3 or more bonus symbols appear anywhere on the reels, the EXPLORER BONUS begins. This side game is not to be missed as players will have the chance to seek out the iconic sights of Mexico and hopefully, find fortune.
As is the norm with a KamaGames Slot, Mexican Road Trip became available to VIP players in the previous week. Early access to new Slots serves as a reward to VIP players of level 3 and above. This is just one instance of how KamaGames aims to recognise the continued loyalty of these high-level players. However, we are pleased to say, Mexican Road Trip is now available to players of all levels.
To play Mexican Road Trip or any of KamaGames Slots titles, download and play Pokerist by clicking here.