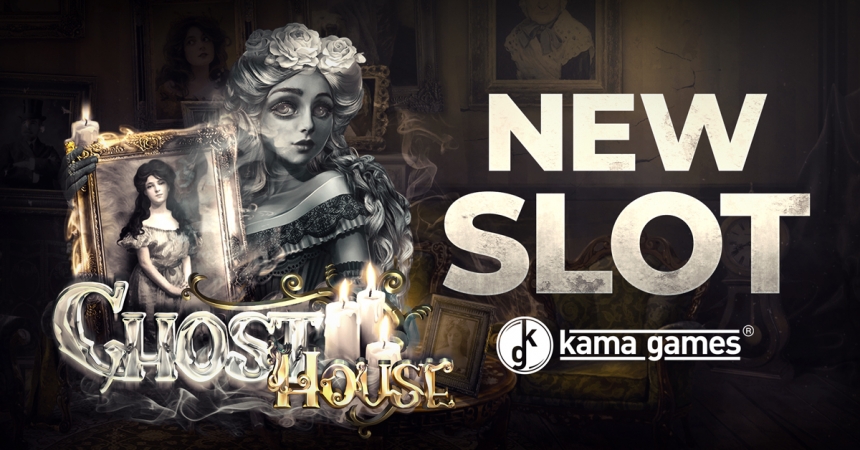 KamaGames is pleased to announce the latest addition to our expanding Slots portfolio, Ghost House.
Leave reality at the door and step into the shadowy and spectral world of Ghost House. Players must put their mind to the test to uncover the mysteries hidden deep within this new KamaGames slot.
As players come up against eerie figures on the reels, they'll have the chance to snatch up to 15 Free Spins. During this time, all WILD symbols found on the reels are a total of 3 symbol spaces long. When 3 or more Bonus tokens land on the screen, the player immediately enters Ghost Bonus! Faced with a collection of haunted portraits, players must select the portrait that isn't concealing an ancient spectre. Players have two attempts to succeed and should they guess correctly, they'll receive an enticing reward. However, once these attempts have expired, should a ghost reveal itself in the chosen painting, the bonus game ends.
KamaGames' VIP players at a level 3 or higher were able to experience the mystical Ghost House slot from last week. This small gesture is a reward for their continued loyalty to KamaGames' apps. From today however, this exciting new slot is open for the entirety of KamaGames' playing community.