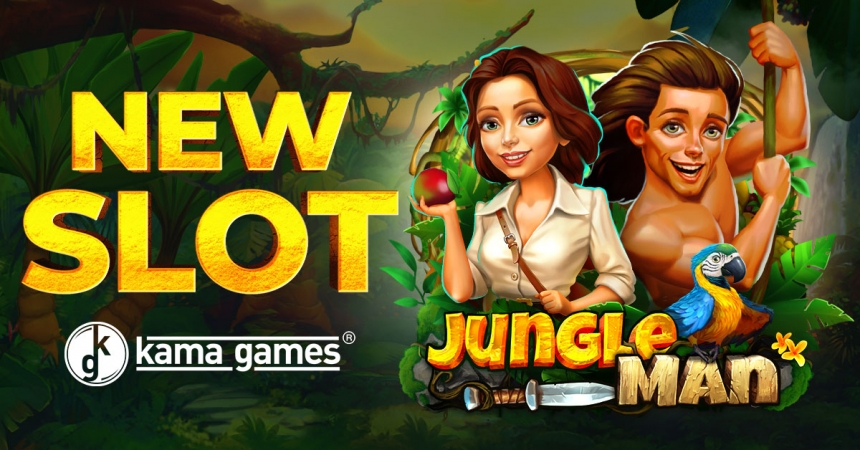 KamaGames is pleased to announce the most recent addition to our Slots portfolio, Jungle Man.
Players will swing into the heart of the jungle, surrounded by exotic creatures and rich adventure. Jungle Man hosts a total of 5 reels and 25 pay lines. Moreover, this slot is packed with exciting features like scatter symbols and free spins.
Yet, the core element of this slot is the Jungle Man Wild symbol. When this symbol appears on the reels it substitutes all others except free spins, making for the chance to make winning combinations. For each spin that follows the appearance of the Jungle Man Wild, the symbol shifts one reel to the left. The Jungle Man Wild will then disappear when the player changes the amount of the bet.
Jungle Man also reintroduces the popular Slot Status feature. The more chips a player wins, the higher their slot status! Skilful players can climb the ladder and progress to a silver, gold, emerald, ruby and even a sapphire status. This newest launch is available from version 50 and above.