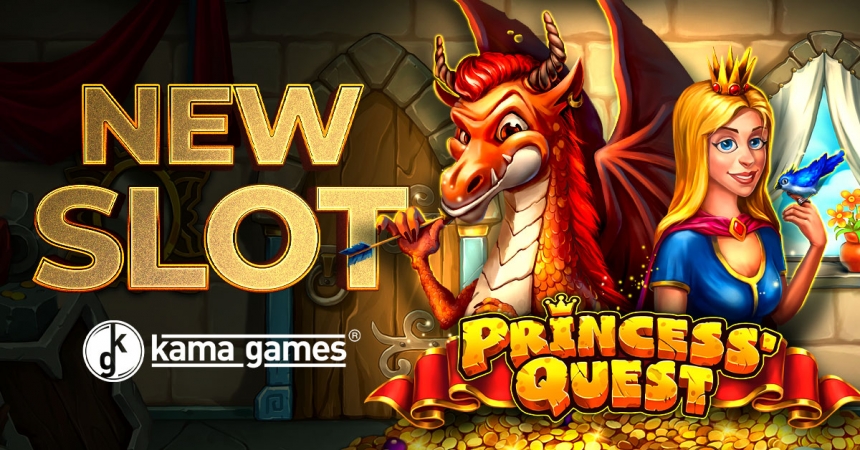 KamaGames is pleased to announce the latest addition to our expanding Slots portfolio, Princess Quest.
With the addition of artful and creative graphics, players will voyage to a land of fantasy and enchantment. Entrusted with a daring quest, they'll venture out to rescue a beloved princess from a fearsome, fire breathing dragon. Along the way, players will encounter magical creatures, heroic knights and naturally, chests of glorious treasure.
Players can let their imaginations soar while enjoying the engaging features hosted in this slot. One key feature of Princess Quest is the ever-popular WILD symbols. Here, WILD symbols expand for the whole of the reel to reveal a majestic dragon. Players will also get the chance to once again demonstrate their skills thanks to Slot Status! This feature allows them to enjoy this latest addition to KamaGames' portfolio while winning chips and improving their status. Players who prove skilled at Princess Quest can grow from a silver status to gold, emerald, ruby and finally, a sapphire status.
At first, Princess Quest was exclusively available to our VIP 3+ players as a reward for their continued loyalty. Now, however, every KamaGames player can enjoy the rewards that this slot has to offer. Given our commitment to regular innovation, players can expect to see new and entertaining games like this slot throughout 2022.