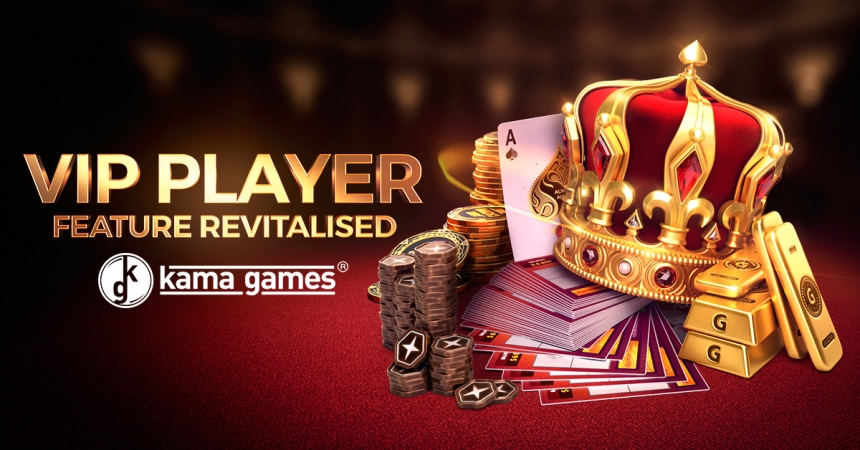 KamaGames has today announced the launch of our latest feature, new VIP levels!
KamaGames has revised and revitalised our current version of VIP statuses which previously could only be purchased for a limited time within our apps. In an exciting expansion on the original feature, KamaGames has introduced 13 VIP levels to reflect players' varying progress across our entire portfolio of social casino games.
Players who dream of life as a high-roller can boost their VIP level in several interesting ways. For instance, when players take advantage of the latest KamaGames offer or sale, not only will they receive the chips they have purchased but they will also have the chance to claim valuable VIP points. Similarly, VIP points are awarded when players purchase lotteries and chips or when they complete competitive quests, tournaments and other entertaining activities throughout KamaGames' portfolio.
Of course, the higher a player's VIP level, the greater the bonuses and privileges they'll receive! KamaGames VIP perks include luxury gifts from the casino, expert VIP player support, exclusive VIP content, not to mention generous coin and chip bonuses.
VIP statuses will be displayed across all KamaGames apps unless a player chooses to shield their status from friends and opponents alike.
This new update to our VIP system is just the latest example of KamaGames' commitment to innovation and our efforts to constantly engage and retain our social casino audience.
To play any of KamaGames' popular games, download the Pokerist app here.