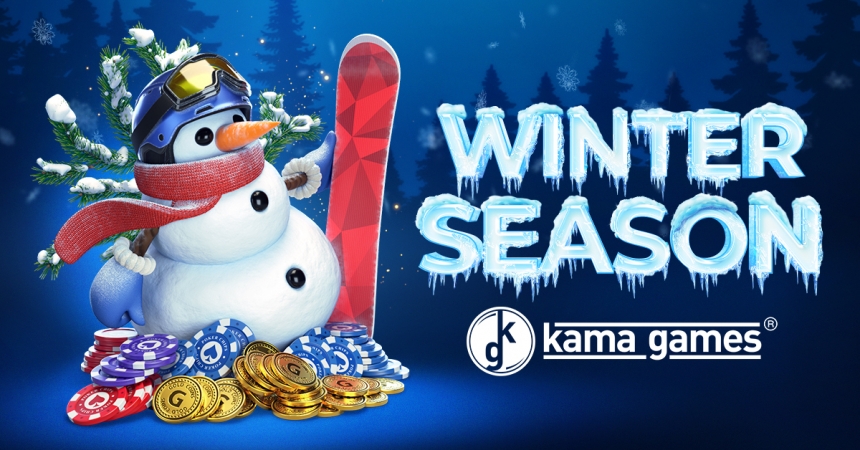 KamaGames is proud to announce that, as of the 1st of December, Winter Season of Casino Pass has been launched in-game.
During this most recent season of Casino Pass, players will be challenged to complete a variety of tasks throughout our online casino and in return, collect enticing rewards. What's more, they can also purchase an Elite Pass, allowing them to unlock never-before-seen quests and additional rewards. Still, that's not all. Elite Pass has another key feature - it allows players to receive x15 the value on a purchase of chips, gold and coins! In the season of giving, this offer gifts players with the chance to get more bang for their buck on valuable in-game content.
Naturally, Casino Pass is available across our entire portfolio of games and given the positive feedback from players, KamaGames intends to launch a new season each month. This feature is responsible for a noticeable upturn in player engagement and monetisation since introduction, and we will continue to develop, test and improve our offering in this area.