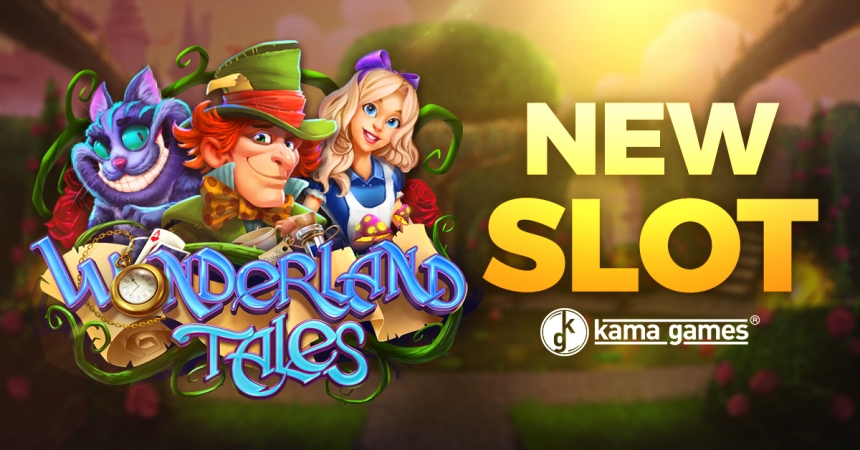 Having seen such successful growth in slots revenue with a 69% increase in H1 2019, KamaGames has added another all-new game to its extensive Slots portfolio.
It's time to fall down the rabbit hole and enter a world of fantasy with our brand new slots game based on the charming world of Alice in Wonderland, Wonderland Tales.
As well as 35 pay lines and the chance to win up to 25 free spins, players will be able to take part in the visual stunning Bonus Game titled the Rosebush Bonus where players will be able to help paint the white roses red to get a reward. Each rose painted reveals an individual score which is then added together at the end of the game to reveal a bonus. Players will get to paint just four roses to try to get the highest score possible so choose wisely.
KamaGames will continue to launch new, innovative and unique Slots throughout 2019, so make sure to follow us via our social media channels to stay up to date.
All of our Slots games are available via the Pokerist app which can be downloaded for free by clicking on this link: https://pokerist.com/play.